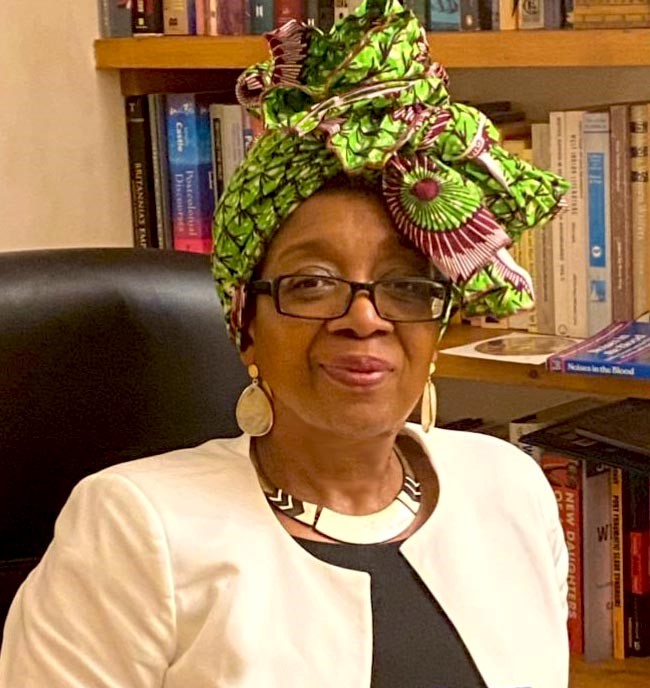 The organisation was founded by Dr Velma McClymont who is a writer, poet, scholar-activist, international speaker, and the director. She is a former lecturer in Caribbean Studies and has worked in banking, in local government and as a visiting author in schools and libraries across the UK (including Scotland) and in Jamaica.
WomanzVue is a limited company listed on Companies House. Founded in June 2020, in response to the murder of George Floyd in the USA, WomanzVue was officially launched on 15 September 2020. Since its founding, the platform has acted as a form of Covid relief for many people in isolation, providing a space where Black women can engage in discussions with likeminded individuals and connect with fellow activists.
As an educational tool, WomanzVue aims to bridge the gap between community learning and academic studies; hence the platform attracts some of the leading voices in politics, health, faith, community activism and academia (UK, USA, and Jamaica). More pertinently, WomanzVue is an intentional space for Black women where they can come together to tackle the pressing issues impacting on their lived reality in Britain, whether economically, politically, socially, or culturally.
Although WomanzVue is primarily aimed at women, the colossal problem we face in the African diaspora (systemic racism) requires all of us to come together to fight for the future generation. Consequently, men are more than welcome to attend (note the wide range of speakers).  In addition, WomanzVue aims to give voice to the 'voiceless', to find out who is doing what out there, build connections and empower women.

WomanzVue is thrilled to have the support of several distinguished members of the African Caribbean community:
Patrons: Professor Sir Geoff Palmer OBE and Professor Tony Leiba. Resident Historian: Brother Cecil Gutzmore. Volunteers: Sharon Tomlin and Lyndon Musaka.
Sponsored by The Weekly Gleaner Newspaper UK

Honours and Awards: 2000-2022
October 2023: Associate Fellow of the Royal Historical Society (RHS) in Recognition of Contribution to History.
October 2022: The Jamaica Weekly Gleaner Honour Awards in Education.
September 2015: The Debsandy Foundation Award for Social Justice…
August 2014: Universal Peace Federation Award for Humanitarian Work.
2007: London Borough of Croydon Award for Contribution to Equality & Diversity.
September 2000: European Social Research Council Award to pursue PhD in British Women's Writing on the Early West Indies.
1996: London Metropolitan University- First Class Honour in English/Caribbean Studies Degree
Affiliations:
Former Director of the Caribbean and African Learning and Heritage (CALAH) Centre, London.
Fellow of the African Forum Scotland, Glasgow.
Patron of Jamaica Education Taskforce (JET) UK.
Chair of Women in Action, Glasgow.
Former Trustee of Dayspring Ministry, London.
Ambassador for Peace, Universal Peace Federation UK.